Home
Publications
Talks
Work
CV
Resume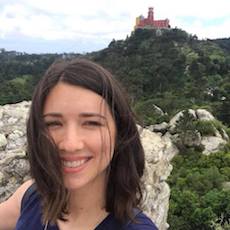 Naomi Enzinna, PhD
Cornell University
Department of Linguistics

nre23@cornell.edu

About me:
I received a PhD in linguistics from Cornell University in December 2018. My research focuses on phonetics, phonology, and morphology with a particular focus on the nature of language variation as informed by sociolinguistic factors and psycholinguistic methodologies.

My dissertation, Automatic and social effects on accommodation in monolingual and bilingual speech, investigates the automatic and social mechanisms underlying phonetic accommodation, and how these mechanisms influence the time-course of accommodation. In particular, I examine whether accommodation occurs for reasons related to social factors (e.g., linguistic background and/or speech community affiliation) or whether accommodation occurs automatically (e.g. recency, novelty)--and how these automatic and social factors influence accommodation at various points both within an interaction and after.

In previous research, I examined whether English monolinguals from Miami (a city with a large Hispanic population) speak a Spanish-influenced variety of English, specifically investigating their pitch and rhythm patterns. In another line of research, I conducted a priming study to investigate variation in English comparatives (e.g., smarter, more smart; famouser, more famous) and whether recent forms in the discourse can influence speaker preferences. For more on these studies, see my publications.

As of January 2020, I am UX Researcher for 3Leaf Consulting. See resume for more information.