Home
Publications
Talks
Work
News
CV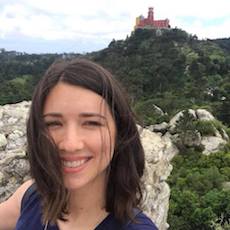 Naomi Enzinna
Cornell University
Department of Linguistics

nre23@cornell.edu


Click here to view my LabPhon16 poster!
About me:
I am a PhD candidate at Cornell University. My research focuses on phonetics, phonology, and morphology with a particular focus on the nature of language variation as informed by sociolinguistic factors and psycholinguistic methodologies. For example, in previous research, I examined whether English monolinguals from Miami (a city with a large Hispanic population) speak a Spanish-influenced variety of English, specifically investigating their pitch and rhythm patterns (e.g., proportion of vocalic intervals, standard deviation of consonantal intervals). I also conducted a priming study to investigate variation in English comparatives (e.g., smarter, more smart; famouser, more famous) and whether recent forms in the discourse can influence speaker preferences. My dissertation topic combines elements of these two projects: I will investigate the role of language background on accommodation in the speech of Spanish-English bilinguals and English monolinguals from areas with high and low Hispanic populations (Miami: 66.8% Hispanic and Ithaca: 6.9% Hispanic, respectively), through an experimental study that includes priming. Specifically, I will examine several dimensions of the speakers' phonology, such as VOT, final-/l/ velarization, vowel lengthening before voiced consonants, flapping, among others.

I am affiliated with the Phonetics Lab, the Language Documentation Lab, the Phonetics Data Analysis Working Group (PhonDAWG), the Ph2 (phonetics and phonology) Reading Group, and the Cornell Linguistics Circle (CLC). Currently, I am the CLC Treasurer, Ph2 Treasurer, 'Ph2 Presents' Speaker Series Coordinator, Cornell Working Papers in Phonetics and Phonology editor, and a member of the Graduate and Professional Student Assembly Finance Commission. In 2015-2016, I was the CLC Treasurer. In 2014-2015, I was the the Ph2 Reading Group Coordinator and CLC Speaker Series Coordinator. In 2013-2014, I was on the CLC Social Committee.

I received my B.A. in English (2011) and M.A. in Linguistics (2013) at Florida International University. My M.A. thesis was The processing of Preposition-Stranding Constructions in English, with Ellen Thompson.